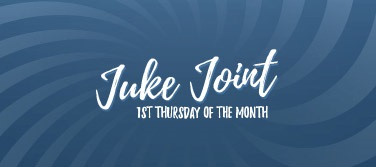 Juke Joint Glebe
As of Tuesday 17 March 2020Swing Patrol Juke Joint classes and social dancing are on hold until further notice due to current public health concerns.Stay safe everyone.
What Is Blues Dancing?
Juke Joint brings you slower music than you'll hear at a lindy hop night like Swing Pit, but you'll still be partner dancing. Blues draws on a long history, from the 1900s to the current day, so you'll find a more up-to-date vibe at Juke Joint. Just drop in any date we're on, all welcome!
7:30pm: Level 1
General Class
Each month we explore moves and concepts to get your blues dancing started. We rotate partners throughout the class so no partner required, all you need is to show up and we'll sort you out from there. If you're keen to get started or want to work on your basic technique, this is the class for you.
8:30 – 11pm: Social Dancing
Dancing to some local great blues DJs. A Juke Joint is a down-home place where friends get together to hear some good music and have a few drinks and a dance. Drop in to this very popular social night and get low down with Juke Joint once a month.