For Your Event
Our talented team of swing dance teachers can bring a fun, friendly dance lesson or just some great dancing to add atmosphere to your event.
We give swing lessons at all manner of events, from outdoor festivals teaching 5,000 people for the Sydney Festival, to boutique dinners for a group of 10. If you have the people, we can make it happen! We love a challenge. So why not email us to discuss what we can do for you?
For more information, please email info@swingpatrol.com.au to discuss all the possibilities.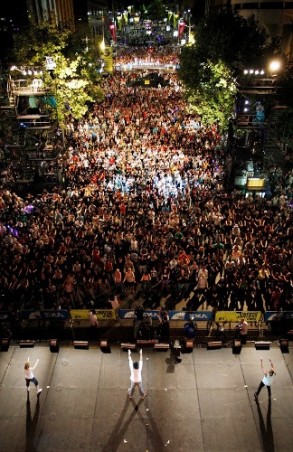 Previous and upcoming gigs:
Sydney Festival
Spiegeltent Sundays
Red Cross Ball
Mark Webber Charity Ball
Dancing in the Streets
Taronga Zoo Jazz
Commonwealth Bank Ball