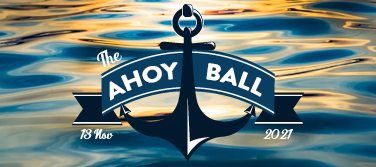 The Ahoy Ball – 2021
Due to on-going Covid outbreaks and restrictions, we have again postponed this event, and there will be no Ahoy Ball in 2021.We have rescheduled – stay tuned for more details.
Spend a spectacular evening cruising Sydney Harbour on The Royale, while swinging out against a backdrop of Sydney's most famous landmarks, with fabulous vintage DJs to keep you dancing throughout the night.
Join us for the 3rd annual Ahoy Ball. If you've been before, you'll want another trip around the harbour with your swing friends. We all missed out in 2020 and 2021, so we're excited to get on board again.
The boat leaves 7:30pm SHARP (so don't be late or you'll miss the boat, literally!), and then we'll be cruising the night away until 10:30pm.
A night for dancing, hanging out and taking some cool selfies. Maybe there'll be a Harbour Shim Sham! 🙂 It's a perfect evening for your non-dancing friends as The Royale has plenty of chilled areas where you can just enjoy the sights of Sydney.
When: Saturday 12 November 2022,
7.15pm arrival for 7.30pm – 10.30pm (time TBC)
Where:
Boarding and docking at King St Wharf, Darling Harbour (opp. Cargo Bar) – wharf number to be advised
Cruising Sydney Harbour.
What: an evening swing dance cruise on The Royale.
Boarding and drop off details
The Royale will be leaving King St Wharf Darling Harbour (Wharf number to be advised) at 7.30pm sharp and re-docking at King St Wharf Darling Harbour (Wharf number to be advised) at 10.30pm.
Please be at departure point approx 7.15pm, 15 minutes prior to departure. The vessel has a 15 minute slot on the wharf and will pull in at 7:30pm to load everyone straight away. With a larger groups this can take some time so that is why we ask everyone to meet earlier to be ready to get straight on.
Maritime wharf map_1
On the Boat
* Foot wear should be non-marking, rubber soled shoes are recommended. No stilettos or wedge shoes.
* Drinks and nibbles (chips, nuts) available for purchase on the boat. Credit card/eftpos purchases only (no cash). You can BYO food but not drinks please.
* Our vintage DJs will keep you dancing, with harbour views to delight you.
Ticketing
Ticket sales are online only, and strictly limited by the capacity of the boat.
There will be no ticket sales on the dock.
Early Bird price: TBC available until 11.59pm Friday 28 October 2022
Regular price: TBC
Online sales close at 4pm Saturday 12 November 2022, or when sold out.
No tickets available thereafter.
Prices will be advised and tickets on sale mid-year.
Watch the fun from the inaugural Ahoy Ball: