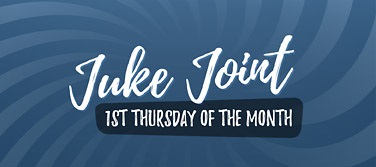 Juke Joint Glebe
Blues Dancing – 1st Thursday of the month
Juke Joint brings you slower music than you'll hear at a lindy hop night like Swing Pit, but you'll still be partner dancing. Blues draws on a long history, from the 1900s to the current day, so you'll find a more up-to-date vibe at Juke Joint.
A Juke Joint is a down-home place where friends get together to hear some good music, to have a few drinks and to get down.
We've got a large room, with plenty of seating, a great dance floor and a balcony area.
Grab one of Different Drummer's seriously fabulous cocktails on your way up. And check out the diverse food menu, which is good for eats before/after class. Perfect for getting properly fed and watered before commencing The Bluesing.
7:30pm Level 1
General Class
Moves and technique to get your blues dancing started. No experience necessary, no partner required.
8:30 – 11pm Social Dancing
Blues dancing to music from great local DJs.
Drop in and get low down with Juke Joint once a month.