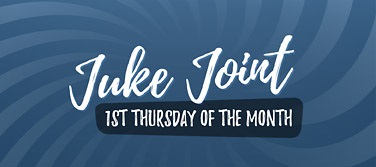 Juke Joint Glebe
As of Tuesday 17 March 2020Swing Patrol Juke Joint classes and social dancing are on hold until further notice due to current public health concerns.Stay safe everyone.
Blues Dancing – 1st Thursday of the month
Juke Joint brings you slower music than you'll hear at a lindy hop night like Swing Pit, but you'll still be partner dancing. Blues draws on a long history, from the 1900s to the current day, so you'll find a more up-to-date vibe at Juke Joint.
A Juke Joint is a down-home place where friends get together to hear some good music, to have a few drinks and to get down.
We've got a large room, with plenty of seating, a great dance floor and a balcony area.
Grab one of Different Drummer's seriously fabulous cocktails on your way up. And check out the diverse food menu, which is good for eats before/after class. Perfect for getting properly fed and watered before commencing The Bluesing.
7:30pm Level 1
General Class
Moves and technique to get your blues dancing started. No experience necessary, no partner required.
8:30 – 11pm Social Dancing
Blues dancing to music from great local DJs.
Drop in and get low down with Juke Joint once a month.