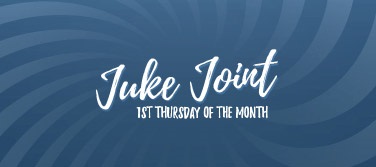 Juke Joint Glebe
Please note: Juke Joint Blues has a new home!
Different Drummer Bar
2nd floor, 185 Glebe Point Road, Glebe, NSW 2037
Website | Facebook
DIFFERENT DRUMMER is just one block from our old venue so if find yourself standing outside Mr Falcons scratching your head, you don't have far to walk!
We've got a larger room, with plenty of seating, a great dance floor and a balcony area.
Grab one of their seriously fabulous cocktails on your way up. And check out the diverse food menu, which is good for eats before/after class. Perfect for getting properly fed and watered before commencing The Bluesing.
7.30pm Level 1 Blues class for beginners
8.30pm Blues social dancing for all
What Is Blues Dancing?
Juke Joint brings you slower music than you'll hear at a lindy hop night like Swing Pit, but you'll still be partner dancing. Blues draws on a long history, from the 1900s to the current day, so you'll find a more up-to-date vibe at Juke Joint. Just drop in any date we're on, all welcome!
7:30pm: Level 1
General Class
Each month we explore moves and concepts to get your blues dancing started. We rotate partners throughout the class so no partner required, all you need is to show up and we'll sort you out from there. If you're keen to get started or want to work on your basic technique, this is the class for you.
8:30pm: Social Dancing
Dancing to some of great blues DJs. A Juke Joint is a down-home place where friends get together to hear some good music and have a few drinks and a dance. Drop in to this very popular social night and get low down with Juke Joint once a month.