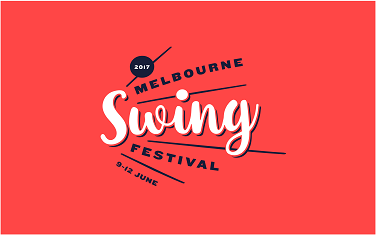 Melbourne Swing Festival 2017
Whether by plane, train or automobile, you'll want to make the trip south for this year's Melbourne Swing Festival.
MSF is back – Friday 9 June to Monday 12 June 2017 – with 4 days and nights of sheer joy and swing dancing bliss to take over Melbourne!
Sizzling music, white-hot dancing, and killer workshops with top international instructors.
In conjunction with the Melbourne International Jazz Festival.
Look at this top instructor line-up:
* Nina Gilkensen and Mike "Falty" Faltesek (USA)
* Rikard Ekstrand and Gabriella Rosati (SWE & IT)
* Alice Mei and Remy Kouakou Kouame (FR)
* Adrian Cunningham ("Professor Cunningham's Music School for Dancers")
Plus music from some of the best in jazz including:
* The Sentimental Gentlemen and Georgia
* Adrian Cunningham's Professors of Swing
* Mark Elton's Tempo de Dance
Visit the official MSF website.
Join the Facebook page for breaking news.
Registrations open Wednesday 1st March.
Mark your calendar and get ready for MSF 2017!